Thirst: Sports drink with quick energy availability and remedial effect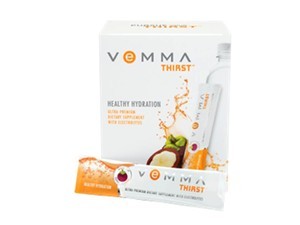 More than only a sports drink
It's a fact - when you sweat, you lose important electrolytes and nutrients that are vital to hydration and ultimately affect your performance. Taking hydration to a whole new level, Vemma THIRST replenishes your body with an advanced electrolyte, carbohydrate and amino acid blend. Unlike water and sports drinks, Vemma THIRST provides the clinically studied Vemma blend of full-spectrum vitamins, plant-sourced minerals, antioxidant-rich mangosteen and aloe in every serving. Vemma THIRST is specifically engineered for athletes, who are serious about staying hydrated and sustaining their workouts.This nourishing sports drink alternative is also beneficial for anyone who needs to rehydrate in hot climates or high altitudes.
Healthy Hydratation
Now you can get all the benefits of hydration without the undesirable ingredients found in other sports drinks, like over-abundant sweeteners and artificial coloring. As a delicious, healthy beverage, Vemma THIRST harnesses the nutritional attributes of the mangosteen - a rare Asian fruit that supplies some of the highest quantities of phytonutrient-rich xanthones found in nature. Vemma THIRST can be activated with water for healthy hydration anytime, anywhere.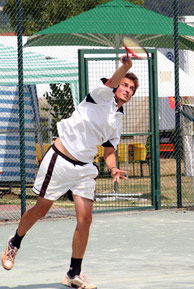 Once activated with water, Vemma THIRST nurishes: 
by delivering an ultra-premium supply of vitamins and
plant-sourced minerals, supports recovery by supplying
key, protein-building amino acids and replenishes electrolyte
levels. It sustains energy with specialized carbohydrates for
active lifestyle.
Here are just a few of the benefits Vemma THIRST provides:
A delicious, healthy beverage, perfect for all ages pursuing
any level of activity
- 12 full-spectrum, essential vitamins
- over 65 major, trace and ultra-trace, plant-sourced minerals
- Antioxidant-rich Vemma formula
- Ultra-hydrating blend of electrolytes
- Key, protein-building amino acids
- Convenient, easy-to-use packets
- Refreshing taste with results you can feel!